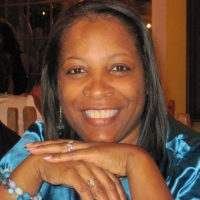 Can I Get A Witness?
by Sharon Judie | July 9, 2015
A couple of weeks ago I was honored to have my original script "Standing in the Need of Prayer" included in the staged reading event at the DC Black Theatre Festival.
As soon as I landed in DC, I realized that my prayer for God to "enlarge my territory" had become real. After 11 years of writing and producing plays locally, I was humbled for the opportunity to go to our nation's capital and give an unknown audience a glimpse of what I know to be true: when you know your God-given purpose and use the gifts that God gives you, those gifts will make room for you and put you before people of influence who are interested in what you have to offer. The actors did a phenomenal job and best of all, the audience loved "Standing in the Need of Prayer" and requested an encore at the Festival in 2016!
I'd like to encourage you not to give up on the dreams that you have for your life/for your future/for your ministry. Don't worry about what others around you are doing, even if it seems they are moving ahead quickly and being blessed with amazing opportunities. Continue working the task that God has given you and your time to shine will come. I'm a living witness.
Commit to memory:
"Whatever you do, work heartily, as for the Lord and not for men". (Colossians 3:23, New American Standard Bible)
Embrace this truth:
Continue to plant seeds of faith and your day of harvest will surely come.