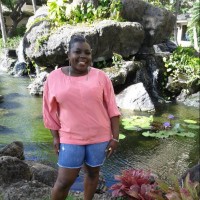 Do you still have a praise?
by Shyreka Sturdivant, Founder | November 29, 2012
Do you still have a praise?
in everything give thanks; for this is the will of God in Christ Jesus for you.
The turkey is gone. Your family has returned to their homes. The Black Friday & Cyber Sales have ended and now it's just YOU. Here's a question, "Do you still have a praise?" Is your heart still full of thanksgiving for all the great things our Father has done for you and through you? Are you still praising Him because He alone is Sovereign; all-wise, all-knowing, and all-seeing? Is your lips still sharing His grace and mercy? Or have you started to see the glass half empty?
Well, your Sister Girls at Water Walking Women want to ignite your fire, so we can keep the praise and thankfulness going towards our Heavenly Father. Join us today at 12:15pm PST as we conclude this month's prayer theme, "reBUILDING our Thankfulness" led by Minister Hazel Cherry of Washington, D.C.
605/475.4810 Code: 1048502#