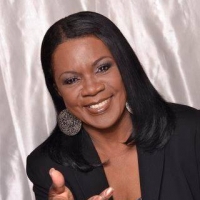 Empowered to Overcome
by Donna Williams | February 10, 2016
EMPOWERED TO OVERCOME
Donna M. Williams 2/2016
There is a word: Empower – delegate or give authority to someone to dome something, to accomplish something to be something
When we look at Revelation 12:11, we see that "they" have been empowered
Through Him: By His blood -- His death for our debt (1 Corinthians 5:21)
By Him: The word of their testimony, the Sword of the Spirit, The activation of it in our lives (John 17:17) The proclamation of the gospel to others
In Him: It is in Him that I live, move and have my being (Acts 17:28); I can do all things though Christ who is my strength (Philippians 4:13)
It is one thing to know I have been empowered
It is another thing to appropriate that power, to become that which I say I am
I can observe the Word: Read it
I can interpret the Word: Study it
But, I can only be empowered by the Word when I activate it in my life; when it becomes my mission, my daily mission to live it out loud
This has to be more than an emotional response; it has to be a determined, intentional, conscious, conscientious decision:
I am an overcomer
I will be an overcomer
I can overcome
This is our Mission Possible
In fact, let's talk Mission Statement:
Definition: Personal Mission Statement – A personal mission statement is a brief description of what an individual wants to focus on, wants to accomplish and wants to become. It is a way to focus energy, actions, behaviors and decisions towards the things that are most important to the individual.
Jesus had a mission statement – Luke 4:18, 19 (He read from the book of Isaiah)
"The Spirit of the Lord is upon me" – Qualified and Commissioned
"He has sent me; He has anointed (appointed)" – Called and empowered

For this purpose

Proclaim the good news to the poor
Proclaim freedom for the prisoners
Recovery of sight for the blind
Set the oppressed free

For this impact

Freedom (John 8:36) and Light (John 1:4)
You should have your own mission statement to keep you focused and intentional
You must write your own vision
Template
: I am empowered by God to be an overcomer for this (purpose) in order that I might (have this impact)
Post your statement where you can see it every day and when those moments of doubt and impotence attempt to shift your focus, your mission statement will keep you aligned with the will, the way and the word of God.
Reminder
John 16:33 – I am an overcomer because Jesus was an overcomer
"I Am, therefore, you can!
1 John 5:4 – Everyone born of God is an overcomer, a qualified overcomer through the blood of the lamb
Empowered!
Through Him / By Him / In Him
***
Dear Father:
I read in your word that I am qualified an overcomer through the blood of the Lamb.
My desire, O God, is to be strong in the Lord and in the power of His might, to stand steadfast and unmovable, always abounding in the work of the Lord.
Yet, Father, I know that in my humanity, I may falter and faint along this path of faith. My strength may often grow weaker as the challenges of life confront me. When those moments come, O God, please remind me that I am an overcomer because I live and move and have my being in Jesus. Remind me, Father, that I can do all things through Christ who is my strength. When I begin to speak words of worry and doubt and impotence, bring back your words I have hidden in my heart, that in this world I may have tribulation, but I can be of good cheer because Jesus has overcome the world. Because He has overcome, I can overcome.
I want to be a willing vessel, fit for your service, to be bold and unwavering in my faith as I activate the gospel in me and share it with others.
I know I am empowered through Jesus, by Jesus and in Jesus and I pray I will not faint in the day of adversity.
Thank you for your lovingkindness and tender mercy towards me.
In the name of Jesus,
Amen
titus2foryou.wordpress.com