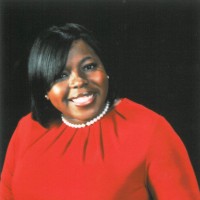 What did you just say?
by Shyreka Sturdivant | October 25, 2012
What did you just say?
The tongue has the power of life and death, and those who love it will eat its fruit.
I was extremely blessed yesterday to dial in to our conference speaker, Gail Burks-Stansell's "Noontime in the Word" conference call. Her brief but bountiful message was on the power our words carry. Gail shared that we blame a lot of things on the devil, but he has no authority or power over us. Scripture says, "Resist the devil and he will flee, but many of us can't get past resisting because we are insisting!
We insist on negative thinking; "I CAN'T do this job", "My marriage IS failing ", "My children WON'T surrender to Christ, "I CAN'T qualify for a new car or home", "I WON'T succeed in this new ministry role, "They DON'T like me", "I'm NOT smart enough, "I'm OVERweight", "I'm NOT pretty enough", "I WON'T get married", "I CAN'T find a job" and the list goes on.
If we are going to reBUILD ourselves, we must place God's TRUTH on every lie that comes out of our mouth be it from Satan, Society or Self. The truth of the matter is you are more than a conqueror through Christ Jesus. You are fearfully and marvelous made. You are God's workmanship created in Christ Jesus for good works. Christ is your intercessor. You are empowered through the Holy Spirit. You are royalty. Your life was predestined. You are loved. You are needed. You are all that by the precious blood of Jesus Christ and you shall LIVE and not die. Sister, let's remember the power of the tongue and speakwords of life and not death!