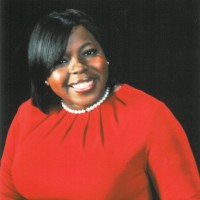 What would God look like if he were you?
by Shyreka Sturdivant | December 13, 2012
What would God look like if he were you?
Imitate God, therefore, in everything you do, because you are his dear children. Ephesians 5:1
In my prayer time the other day the statement, "What would God look like if He were you?" waved through my ears. After being a little taken back, I said, "He would be loving, willing to lend a helping hand, a giver, a worshipper" and so on. I thought to myself, "See, God would look great!" But before I could get that sentence out, I was hit with another question, "What would God sound like? "Um, he would sound positive…, I responded". Another question followed, "But what about when your others are talking about your "extra.com" co-worker and you join in – how would I sound then?" Before I could respond another question came, "Where would I be going? Would I be a loving God or a selfish God? Would I be eager to help others or would I simply be known as a hinderer? HOW WOULD I LOOK IF YOU WERE ME?
In just a few seconds, I was compassionately convicted to change. I did not want to imitate Shyreka, Society or Sin, but I want to imitate God because I am His dear child. December is "Prime Season" for Christians to be witnesses in this dying world. Will you dare to answer the question, "What would God look like if He were you?" and allow the precious Holy Spirit to rebuild your witness?
Prayer:
Dear God, I want to be your hands, legs and feet here on earth. Transform my life into a live that gives as Christ gave, sees as Christ saw, and I love as Christ loved. I want to imitate Him. In Jesus' name – Amen!
Join us today for prayer as it relates to "reBUILDING Our Witness" at 12:15pm PST led by Lynette Harris of Los Angeles, CA.
Dial in number: 605/475.4810 Access Code: 1048502#
Email prayer requests/praise reports to: prayerandpraise@waterwalkingwomen.org