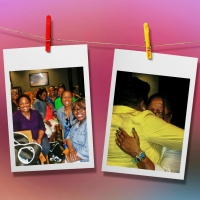 Life should be lived ABUNDANTLY!
By Shyreka Sturdivant | November 19, 2014
Hello Sisters:

We can't believe that we are just FIVE months away from our 2015 Abundant Life Conference @ Sea. We will be cruising to Cayman Islands and Cozumel Mexico April 13 - 18 and we really want you to join us.

Take a look at this VIDEO to see all the fun we just had at our I Am Enough Conference, you really don't want to miss the CRUISE!


Back