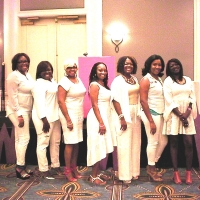 Look for us
By Shyreka Sturdivant | February 26, 2015
Hello Sisters!

If you are free this Saturday at 11am, come attend the Palm Springs Black History Parade and Townfair and look for us! This will be our first time in the parade and we are so excited to partner with this great Organization for their 28th Annual Parade.

Both the Parade and Townfair will be located Downtown Palm Springs and will run from 11:00 am to 6:00 pm. This event is rich in history and sure to provide something for the entire family to enjoy. Whether you like the sounds of great music, watching the performances of Drill Teams & Drum Squads, or awesome food - it is sure to be a great time.

We hope to see you there!
Back