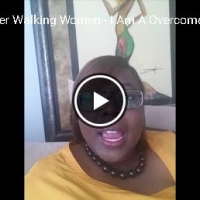 We Need YOU!
By Shyreka Sturdivant | July 26, 2016
Since 2009 Water Walking Women has served the body of Christ and we have no desire to stop! We are a self-funded ministry that serves weekly through powerful prayer conference calls and bi-annual conferences. Both the prayer calls and conferences draw people from all over the world to the saving and sanctifying knowledge of Jesus Christ!

We want to do MORE in both quality and quantity and with your help we can, please consider partnering with us today!

Give, and you will receive. Your gift will return to you in full--pressed down, shaken together to make room for more, running over, and poured into your lap. The amount you give will determine the amount you get back." Luke 6:38
Click
HERE
to partner with us financially.
Back