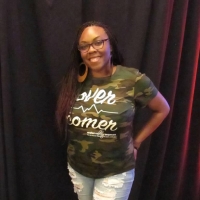 Young Women's Conference
By Tanera Harrell | June 26, 2017
:::For the First Time:::
We are convinced that our Daughter's need to know now, more than ever, that they are Winners through Christ Jesus. That's why for the first time we are having sessions catered to them on Friday Night and Saturday Morning! The ages for this Young Women's Conference is 16 and up and the cost is just $25! To register your Princess, please click
HERE
.
For more information, please click
HERE
to email Tanera Harrell.
Back