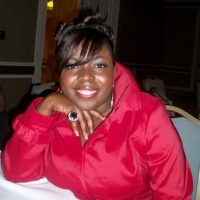 Do yourself a favor and do not forget about Him!
by Shyreka Sturdivant, Founder | September 12, 2013
Do yourself a favor and DO NOT FORGET about Him!
Remember the things I have done in the past. For I alone am God! I am God, and there is none like me. Only I can tell you the future before it even happens. Everything I plan will come to pass, for I do whatever I wish. Isaiah 46: 9-10
As we shift into a new season we must remember who it was that brought us to this point. In our excitement and even in our fears we must not retreat back to our old ways. In this shift there are some things that we just cannot afford to do:
We cannot manipulate people, situations, or ourselves.
We cannot change our personality to fit in or be noticed.
We cannot dummy down our gifts because of nay sayers.
We cannot give in, cave in, or throw in the towel when it appears to be too big.
We cannot idolize or worship anyone or anything.
This is the time to recall all the former things our Father has done! We have the blessed assurance that He alone is the all wise, all knowing, and all powerful God! There is absolutely no one like Him, before Him, or beside Him. It is our Father who makes known our ends before the beginning, so there is no need to read a horoscope, hang on to a rabbits foot, or keep a wish bone from the chicken; simply put we must TRUST IN GOD!
As we "
Shift into our New Season
", let's not "
Shift without our Savior
"!