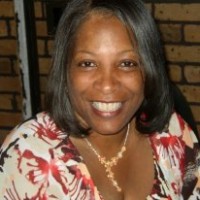 Friends! How Many Of Us Have Them?
by Sharon Judie, "Spotlight Blogger" | October 4, 2012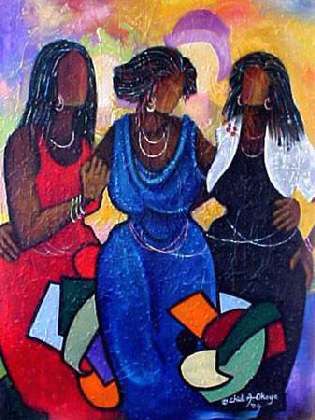 Friends! How Many Of Us Have Them?
A man who has friends must himself be friendly,
But there is a friend who sticks closer than a brother (Prov. 18:24).
My dad was in the military when I was a child, so we moved quite a bit. Because we constantly relocated, friendships have always been very important to me. Some of the special friendships that I formed in my younger years are still near and dear to me even to this day. Once we started our careers, started our families and began living life, my friends and I realized that we had to be intentional about staying connected with one another.
Naturally, as we've grown and matured, we've weathered many personal storms individually: family issues, health challenges, job losses, financial woes, death of elderly parents, etc., and although we may be separated by many miles, we rest assured knowing that we're praying for one another and encouraging one another. I often brag that I have some of the best friends in the world. These friends love me. Period. Even during the times when I forget or neglect to call and find out how an interview went, or how their mom's chemo treatment is going, or how they're adjusting to their child being away at college, they look beyond my shortcomings, forgive me and love me anyway. Instantly the Lord gently reminds me that my friends need to know that they can depend on me as much as I know that I can depend on them. I commit to do better and take time to nurture and cultivate these precious friendships.
I could brag all day about how great my friends are...but, there's ONE friend who actually loves me more than all of the others. His name is Jesus. On the days when I don't put my best foot forward, He loves me. When my patience is thin, my tolerance is low, my temper is short and my tongue is sharp, He loves me. When my first response is to panic instead of praying, He loves me. When I lose sight of what's important and start majoring in minor things, He loves me. I begin to realize that my friends are perfect reflections of what I see in God: love, patience & grace, I have to ask myself...do I measure up?
I've heard people say that they don't have friends, they simply have acquaintances. They don't know what they're missing. I believe all of my friends were handpicked by God, specifically for me. They challenge me to be a better person, they lovingly tell me to "get over it" when I'm making a mountain out of molehill, they remind me of my value when I don't see my own worth and they genuinely pray that God will give me the desires of my heart. I encourage you today to call that one friend that you know would love to hear your voice. She gives you your space because she knows you're busy. But don't text her, don't IM her and post on her Facebook wall, call her! It's a small sacrifice that just may make her day. Remember: to the world you may be one person, but to one person you may be the world.