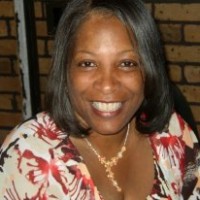 Masquerade Ball
by Sharon Judie "Spotlight Blogger" | October 11, 2012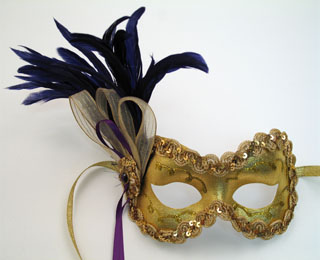 Masquerade Ball
So if the Son sets you free, you are truly free. John 8:36
I've written more than two dozen plays and skits and without fail, the Lord always infuses a profound message within each script. A few weeks ago it was laid on my heart to write a play titled, "Masquerade Ball", and to tell the story of the many masks we Christians wear to keep our true identity from being revealed.
Let's tell the truth and shame the devil today: we mask ourselves behind titles, fame, fortune, status, clothes, money, shoes, church work, organizations, auxiliaries, ministries and people. We see the beautifully masked person sitting in all the right circles, saying all the right things, attending all the right networking events, signed up and involved in all the right "stuff" and a casual glance at her says that "she has it all together"!
What we don't see is when the mask is taken off and reveals brokenness, pain, shame, guilt, insecurity, hurt, anger, bitterness, unforgiveness, inferiority, confusion and torment. All of these are tools of the enemy, specially crafted to keep us bound. Don't you know that a wound takes longer to heal if it's covered up?
Our Scripture reference for today declares that because Jesus has set you free, you are TRULY free! You're not a prisoner anymore! Drop your chains! You may be hesitant of "coming clean" because you're worried that people are going to judge you when you let them see the real you, the one who has been hiding behind the beautiful mask all these years. The truth is, some are going to judge you anyway, so why not take off the mask and let the Lord heal you? He wants to heal you and so that you can live the abundant life. He wants to deliver you. He paid the price so that you can be free! Run and shout for joy! You're no longer bound. YOU ARE FREE! You're free to worship! You're free to sing Zion praises! You're free to lift up holy hands before our all wise God!