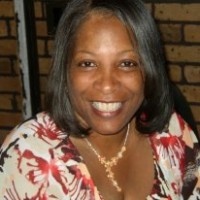 Presidential Election 2012
by Sharon Y. Judie, "Spotlight Blogger" | November 1, 2012
Presidential Election 2012
Blessed is the nation whose God is the Lord, The people He has chosen as His own inheritance. Psalm 33:12
For the past several months we've seen and heard the political ads, the campaign speeches, and the verbal jabs between the two men vying for the highest office in the country; that of the President of the United States. Each party blames the other for the current condition of our country. We've heard the candidates promise what we can expect if we give them our trust and our vote. We've seen our neighbors lose their jobs, their homes, their families and their hope. We've seen major businesses and companies close their doors. We've seen banks fail and crime rise. While the news is filled with doom and gloom and there doesn't seem to be a glimmer of hope for anything good, please don't lose heart. WE are God's chosen and elect people and He is our refuge and strength. What great assurance it is to know that no matter who sits in the White House (now or in the future), the Lord can and will keep His promises to us long after the polls close!
Whether you voted for our current administration or not, our President needs our prayers and it goes without saying that our country needs our prayer, too. These past four years have undoubtedly been challenging for President Obama and his family and I'm sure there were days when he wished he didn't have the weight and worries of this country on his shoulders, but he does. Many today are concerned about the future of our country – and with good reason. I encourage you to put our country before the Lord in prayer. Look around you. Where else can you focus your prayers? Community: Rather than ignoring or trying to dodge the person asking you for a few coins, give him the coins and pray for him. It won't break you. Home: If the health, stability and welfare of your family are important to you, put your family before the Lord in prayer. Church: Our pastors and their families pour into us week after week. Ask the Lord to strengthen your pastor for the journey. Work: Do you have a boss or coworker that makes you wanna holler, throw up both your hands? Pray for him or her. Don't neglect to pray for yourself! Prayer not only changes things, it changes US and how we react when faced with adversity and challenges. Ask the Lord to help open your eyes to other needs around you.
Prayer moves the hand and the heart of God. We're familiar with the popular saying, "God Bless America"…well, today I say, "America - Bless God, and He will bless us".
Pray for the upcoming election and don't forget to VOTE!