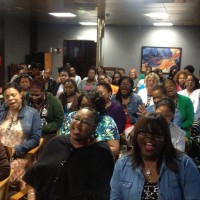 Conference Feedback
By Shyreka Sturdivant | April 11, 2013
Did not our hearts burn within during our 2013 Conference @ Sea "I'm Back"?!?! Our Father met us each day through praise, prayer, the Word and fellowship!
We wanted to collect data from you, to see what areas we hit the target or perhaps dropped the ball. Your complete honesty is welcomed and appreciated.
Thank you for your time!
Please click HERE for the survey.
Back