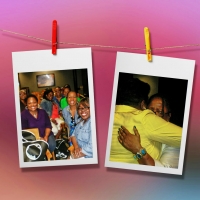 Weekly Newsletter
By Shyreka Sturdivant | February 12, 2015
We are so excited about this year's Abundant Life Conference @ Sea. We have Women joining us from California, Michigan and just added New Mexico! Our tentative schedule has been created and I'm ready to jump onboard today! We've come up with a Spirit-filled mixture of the Word, Worship and Women that is sure to leave you feeling refreshed and rejuvenated. Going on a five-day cruise affords us with more time to enjoy the Islands, the Ship and one on one time with our Father!
We have set a goal to have 20 more Women join us and two have already come aboard. If you are considering joining us, please don't wait too much longer. As a matter of fact, Carnival is offering a promotion of just $595.24 per person based on double occupancy. This includes your cruise, taxes, gratuities, and conference registration. So wait no longer, click HERE to register.
If you cannot attend this year, I am personally asking for two things.
1. Pray for the Conference; Attendees, Instructors, Team, Travel, Finances, and Faith!
2. Donate $20 to our Ministry, this will help us greatly offset our Conference costs. If you are able, please click HERE to submit a secure payment. If you'd prefer to mail it, please send it to 12230 Palm Drive • Desert Hot Springs, CA 92240.
Also, if you have been making payments toward the cruise and have a balance. Please note that your final payment is due today by 5:00 pm PST / 8:00 pm EST. To find out your balance, please contact Anasha Berry at Anasha@waterwalkingwomen.org.
Lastly, please join us for prayer led by one of our Conference Speakers, Marvina "Cooky" Levy of Albuquerque, New Mexico! The dial in number is 605.474.4810 Code: 1048502#. To submit a prayer request/praise report, please click HERE and we'll be sure to include it during the prayer call.
It's my prayer that you are living abundantly!
Be renewed,
Shyreka Sturdivant
Founder/Conference Director
Join us April 13 – 18 as we cruise to
Grand Cayman Island and Cozumel, Mexico!
Back